Mitani Sangyo Co., LTd
In September 2020, we supported the live streaming of the webiner at the Aureole Conference 2020.
The annual Aureole Conference, which has been held in Vietnam since 2015, was held again this year. AstroServe supported the delivery of the event in Ho Chi Minh City, Vietnam. At this event, As a place to share challenges and initiatives on human resource development and to interact with industry, academia and government in Vietnam. Opinions are exchanged based on the lectures and also, information provided from various perspectives. A total of 456 people participated in the webinar, which was delivered from Vietnam to Japan via Teams. We asked Mr. Kanayama from Mitani Sangyo Co., Ltd for his impression of our suppport in this event.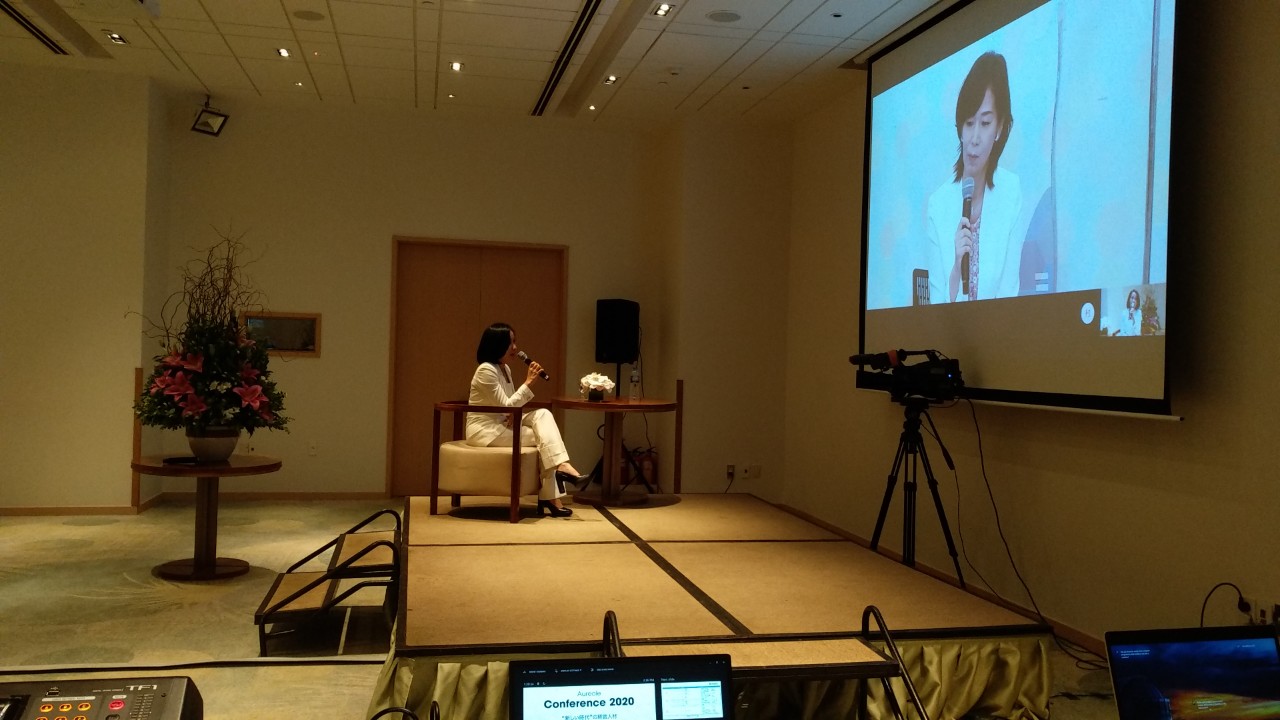 ― Please tell us about the reasons why you chose AstroServe.

We chose AstroServe because it was a Japanese company in our selection process. We had the support and back-up from a Japanese staff. They respond quickly to our various requests and instructions. This was outstanding!

― Were you satisfied with the support provided by AstroServe staff?

During the connection test on the day before the event. We were totally able to leave it to them. Because Japanese staff supported us remotely from Bangkok, Thailand, Finally, on the day of the event, the delivery went smoothly with no problems with image quality or audio.

― ♢Overseas support is available♢feel free to contact with AstroServe.

We, AstroServe, offer all kinds of supports as for video and audio system. (ex: event support, simultaneous interpretation, sales and installation of audio-visual equipment control and videoconferencing and conference booking systems, etc.) our works is always smooth from design all the way to installation and maintenance, with our one-stop service. We also have offices in Thailand and Vietnam, A lot of experience in Japan and abroad. And also, Our local staff are available in English, Thai and Vietnamese. Of course, we are also available in Japanese. Please feel free to contact us!